In reception, we enjoy sharing some warm and precious moments. With our desire for a warm and friendly welcome, a "building that has a soul" (as number of customers say) and a 1st order location, we lead to accommodate many personalities. The few photos or texts below are just a sample because we do not run the autograph, to leave calm and rest to personalities often too subject to the constraints of the limelight.
Show and celebrities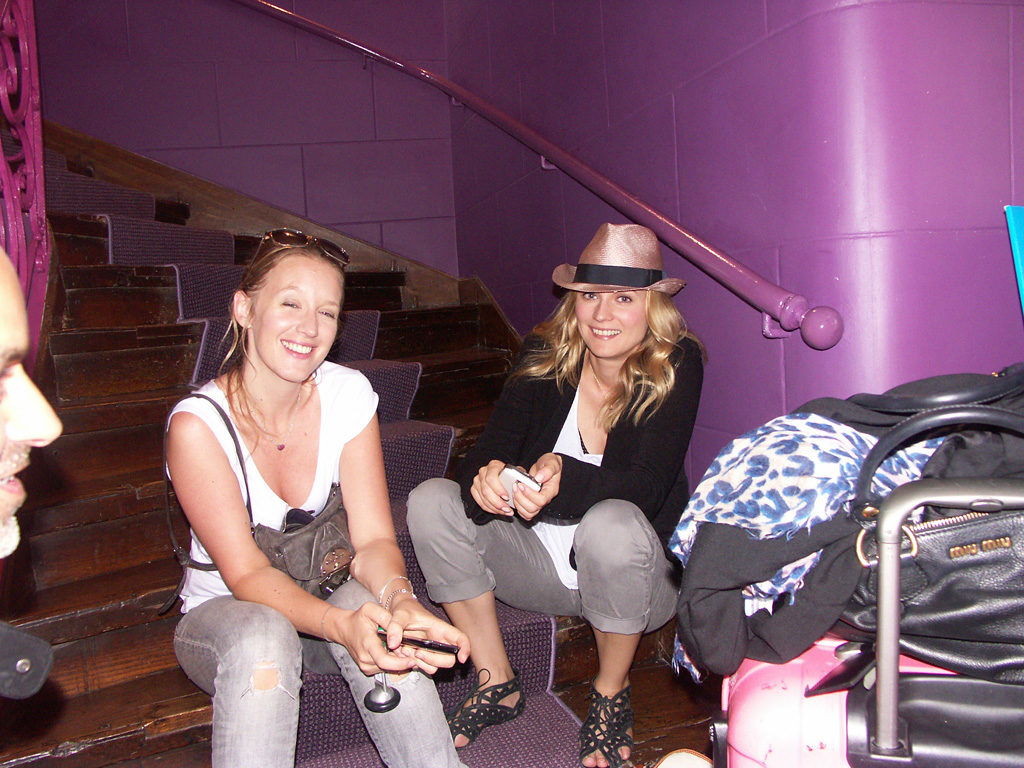 Filming: Jeanne Moreau, JP Marielle, Claude Rich, Director: Josée Dayan, in the filming of the film "Bouquet final", in 2010
Francophone Film Festival (FFA): Diane Kruger
Francophone Film Festival (FFA) 2018: Facade Borsalino, in front of the outdoor screening
Sports
Rugby: Top 14 Grenoble for the 100th anniversary of the Sporting Club of Angoulême
Football: PSG Women's Cup in France against Soyaux-Angoulême
Automobile : "Circuit des remparts"
Bugattis in front of the hotel

Bugattis in front of the hotel

Circuit des remparts
History
On the occasion of the exhibition of the Angouleme Museum "Dinosaurs, the giants of the vineyard", the hotel is adorned with a dinosaur facade.
Exhibitions
Currently and until December 2019, the Hotel du Palais hosts an exhibition / sale of the creations of S.L. Moon, artist and decorator.