The Hôtel's reception area, with its new colourful décor, is harmonious and calm. We are happy to welcome you into this relaxed atmosphere – an "other world" atmosphere"! A receptionist is on duty 24h hours a day, every day.
He or she is at your disposal and will be delighted to help you or give you any information that will make your stay with us not just any other night but a warm and relaxing experience.
It is served in the breakfast room or in your bedroom from – 10 a.m.- officially! That is to say that we will be happy to serve you a little later if a late night has shortened your sleep.
We have also paid very careful attention to the quality of the products served: unlimited hot coffee and tea from the Bruelerie des Valois, bread and croissants from the "Palet d'Or", fresh seasonal fruits and home-made jams.
Guests may use the Hôtel's private garage nest to the Hôtel. We can accomodate a maximum of 10 cars:
Prices:
Half day: 4 €
Night or day (maximum 12 hours): 7 €
24h: 12 €
For the moment, we can serve you cold drinks without alcohol to quench your thirst, or tisanes and infusions to help you sleep.
The Hôtel's laundry is at your disposal- we will be happy to take care of your personal linen.
We can also take your clothes to the dry cleaners and arrange for them to be returned to your room.
Ask at the Reception desk for the hours and availability of these services.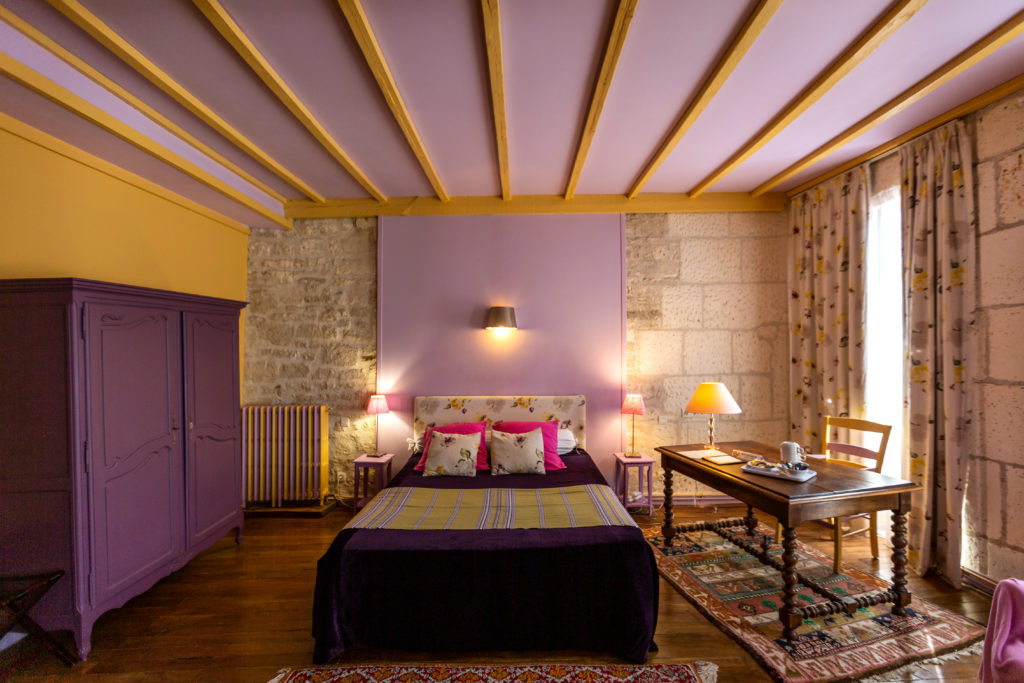 Our chamber maids make every effort to respect your organisation of your personal belongings in the bedroom. Please do not hesitate to make your wishes known to them when they arrive each morning.